Senegal's government temporarily suspended mobile phone data on Sunday as the country reels from days of deadly clashes between police and supporters of opposition leader Ousmane Sonko.
The ministry of communication, telecommunications and digital economy said that because of the diffusion of "subversive messages in a context of public disorder in certain localities", cellphone internet data would be suspended during certain time periods.
The statement comes after days of clashes throughout the West African nation between Sonko's supporters and police.
The official death toll is unclear. The government says that 15 people, including two members of the security forces, have been killed, while the opposition says 19 people have died.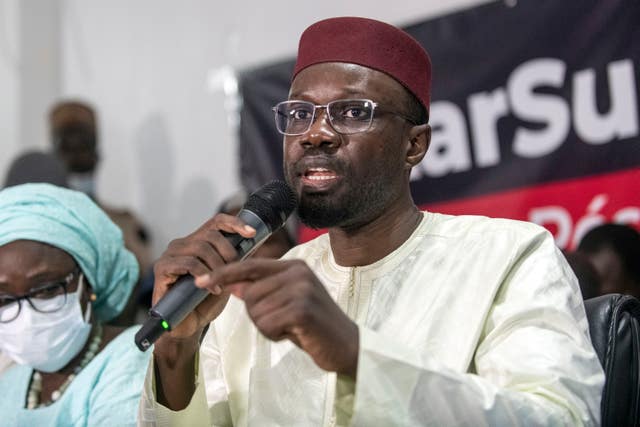 The clashes first broke out on Thursday, after Sonko was convicted of corrupting youth but acquitted on charges of raping a woman who worked at a massage parlour and making death threats against her.
Sonko, who did not attend his trial in Dakar, was sentenced to two years in prison. His lawyer said that a warrant had not yet been issued for his arrest.
Sonko came third in Senegal's 2019 presidential election and is popular with the country's youth. His supporters maintain that his legal troubles are part of a government effort to derail his candidacy in the 2024 presidential election.
Sonko is considered to be President Macky Sall's main competition and has urged Mr Sall to state publicly that he will not seek a third term in office. Sonko has not been seen or heard from since the verdict.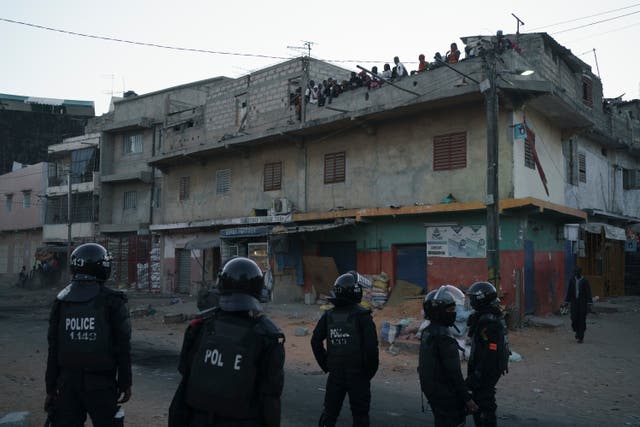 The international community has called on Senegal's government to resolve the tensions.
The government had already suspended access to some social media sites, such as Facebook, WhatsApp and Twitter, which it said was being used to incite violence.
At a news conference on Saturday evening, the government said it would take all necessary measures to secure the country.
"I would like to reassure the Senegalese people that whatever attacks we have, the state will face them," interior minister Antoine Felix Abdoulaye Diome said.
Around 500 people have been arrested across the country, including those belonging to political parties as well as those who are just trying to scare people, he said.
Rights groups have condemned the government crackdown, which it says has included arbitrary arrests.