A surge in rural homelessness is being fuelled by unaffordable countryside rents, a charity leader has warned as sweeping law reforms approach.
The Homelessness Reduction Act is coming into force on April 1 and will place extra legal duties on councils to ensure rough sleepers are supported in their area.
While destitution is most rife in cities, the English countryside has witnessed escalating levels in recent years, increasing 52% between 2010 and 2016 in the 41 "largely rural" local authority areas and 32% in "mainly rural" parts, according to research from the Institute for Public Policy Research.
The sprawling wilderness makes it difficult to detect rough sleepers in more remote communities, the 2017 report said, but one Somerset organisation found a hidden problem when it investigated.
Stephen Fowler, CEO of Elim Connect Centre in Mendip, estimated that there had been a 30% jump in cases over recent years and said they were currently supporting 16 rough sleepers.
His team has helped move around 60 people from the wilds into accommodation over the last year and offers support, temporary accommodation and drop-in sessions for those affected.
Mr Fowler told the Press Association: "I didn't realise there was a problem with rough sleeping in our area until we started to do some work on this.
"Rural rough sleeping is slightly different to urban in the sense that people are often isolated and hard to find, people choose very often to live in a more rural location such as woods, barns, sheds and converted buildings."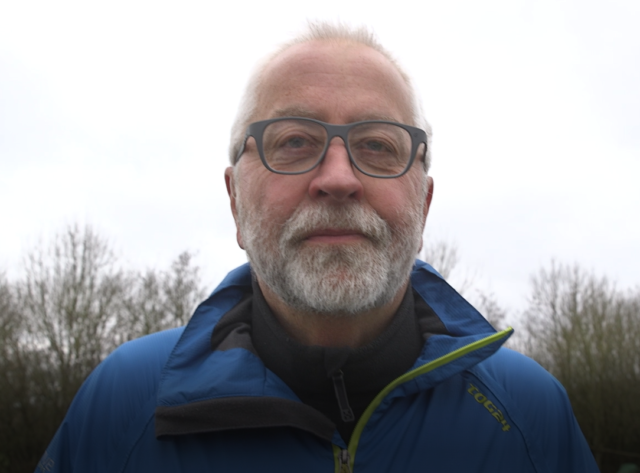 One "major issue" in rural areas was access to social and affordable housing, he said.
"Our biggest challenge is finding accommodation, in terms of access to social housing or supported housing that many people need (it) is extremely difficult – we work quite hard with the private rented sector but in an area like this the rents are so expensive.
"The other problem you have in a rural area that you don't have in an urban area is you don't have many HMOs – houses in multiple occupation – we don't have many small flats or bedsits, they tend to be more expensive properties. Even to rent a two-bedroom flat here you would have to find quite a lot of money."
Coaxing rough sleepers from their makeshift campsites can often prove difficult in the countryside as few hostels exist and many find security in isolation.
Tim, who lived in the Wells woodland for four years, said his ramshackle home offered sanctuary from the ravages of everyday life.
His former camp is still littered with signs of a hermetic existence, including mud-strewn toothbrushes, rusting kettles and a surfeit of tarpaulins. Much of it has appeared in the time since Tim left.
He said: "Drugs, the people I was associating with, the lifestyle I was living, I didn't want to live that life anymore – I wanted to go away from it. The only way I could get away from it was to run away and hide.
"When I was up here first I was on my own, but when I left there was a couple of other people (who) moved in down the track."
For others, their change of circumstance was more unexpected.
Garry Murphy, who is currently homeless in the Mendip area, said: "I was the victim of a violent assault and I found myself in a situation where I wasn't able to work because of the injuries I sustained. It was a knife attack.
"The knock-on effect of that (was that) I wasn't able to pay rent on where I was living.
"I think a lot of people have been conditioned to think that homeless people either have some drug or alcohol addictions going on – it's much wider than that, homelessness, it can happen to anyone."
The impending changes to the law has given optimism to those supporting the transient communities of rural homeless, however.
Paul Kingston, an outreach worker from the Connect Centre, said: "That should do a lot to assist people are homeless, it will make the responsibility of local councils much greater to them."