Queen guitarist Brian May has teamed up with West End star Kerry Ellis for a new album.
The pair, who collaborated on 2010′s Anthems, which Brian produced, will release Golden Days in April.
The record includes five original compositions as well as new rock arrangements of the duo's favourite songs.
Brian, who is set to tour with Queen and Adam Lambert later this year, called Kerry's voice "Britain's most beautiful".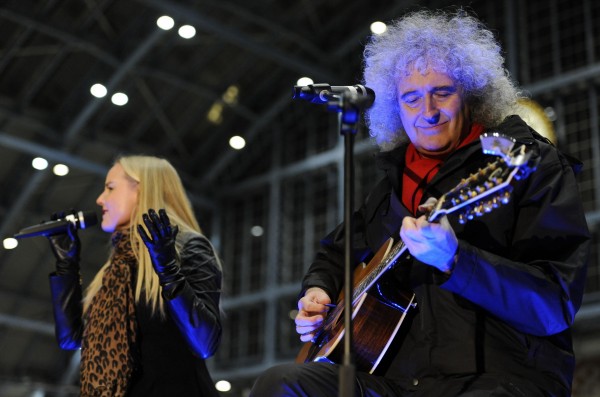 He added: "This album is a true collaboration between Kerry and myself. Five years ago, Anthems was the result of me producing an exciting new artist – Kerry Ellis.
"This new record has both our names on it and breaks new ground.
"We produced ourselves together as a team. I feel confident it's the best thing we've ever done and a worthy testament to 13 years of belief."
Kerry said: "The album is really a mixture of our experiences and has a story behind each song. Brian and I have had such fun developing it and can't wait for people to hear it."